CREAID Greece "Designer Jewelry" project + FAYSTONE Jewellery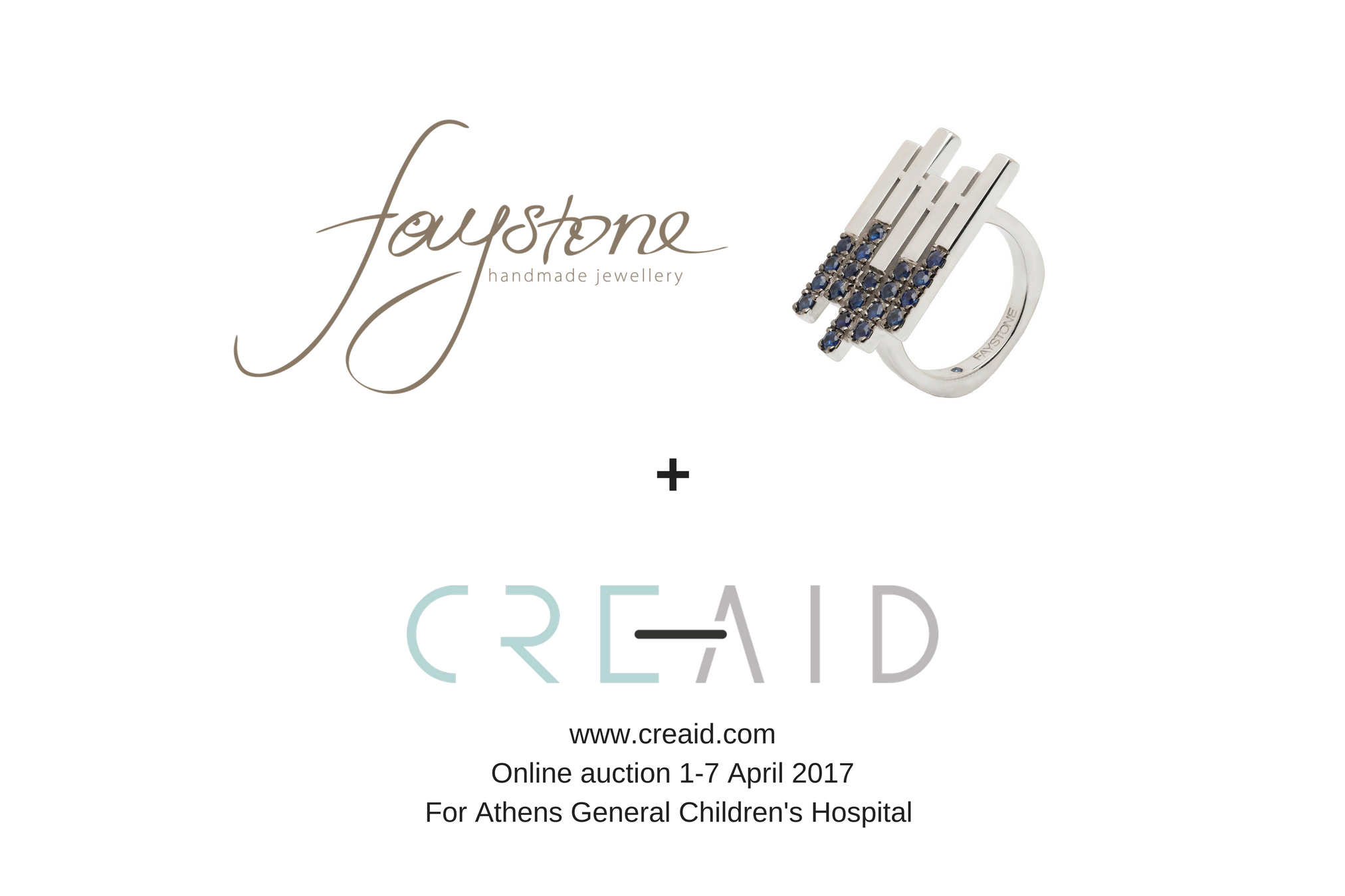 CREAID Greece – Invitation
Dear friends,
It is with great pleasure that we invite you to CREAID's third event,
for the project "Designer Jewelry," on Tuesday April 4th.
The auction, will take place online, through our website, www.creaid.com, from 1-7 April, 2017.
At the same website, you may also access the online version of this year's catalogue.
The proceeds from the auction will be allocated for the creation of an indoor play area
at the main building of the Athens Children's Hospital "Panagioti & Aglaia Kyriakou."
We count on your participation and support for meeting this year's objective.
Marina Vernicos
President of CREAID